contact_phone +39 0583 581327
Spedizione
gratuita
per acquisti
superiori a 70 €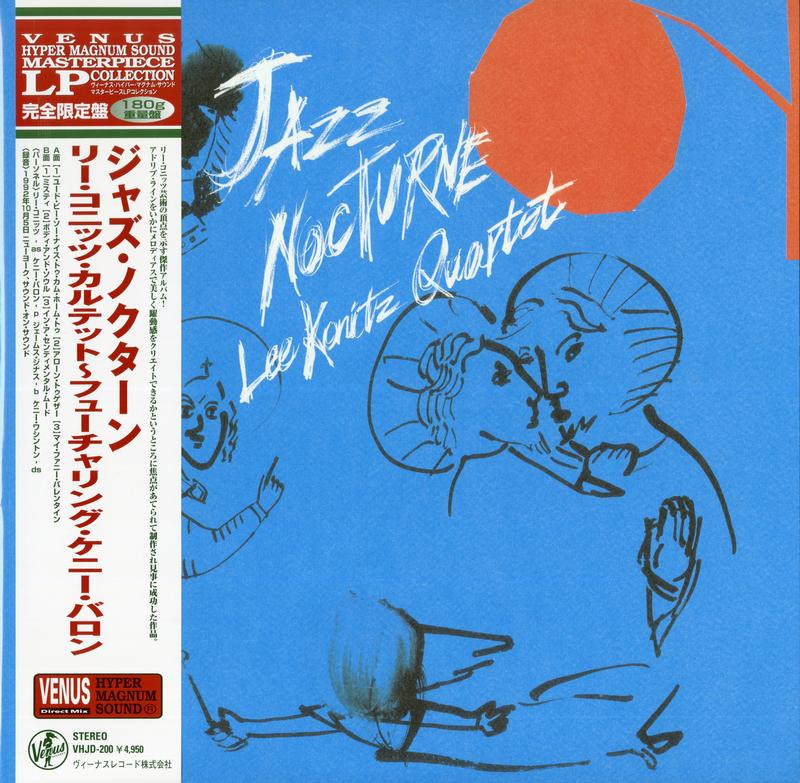  
LEE KONITZ QUARTET: Jazz Nocturne
Esecutore: Lee Konitz, alto sax; Kenny Barron, piano; James Genus, contrabasso; Kenny Washington, batteria
Autore: Lee Konitz Quartet
Numero dischi: 1
Barcode:

Spedizione gratuita per ordini superiori a 70 €

Dischi al sicuro grazie ai nostri imballaggi
Spedizione in 1 giorno lavorativo
Vinile da 180 grammi
Missaggio e rimasterizzazione effettuati da Tetsuo Hara
Il famoso Hyper Magnum Sound Direct Mix Stereo della Venus Records
Stampa giapponese
Il Lee Konitz Quartet su LP da 180 grammi
«Nei brani presentati in questo disco non si avverte alcun eccesso nella rivisitazione di classici molto amati, ma solo un approccio molto creativo. In particolare, Konitz riesce a esaltare brani eseguiti fin troppo spesso come "You'd Be So Nice to Come Home To", "Misty", "Alone Together", "Body and Soul" e "My Funny Valentine" senza diventare mai prevedibile; anche Kenny Barron sfodera una forma invidiabile […] Nel complesso, si tratta di un album molto utile per chi desidera scoprire lo stile del Konitz degli anni Novanta» (AllMusic). Registrato nel 1992 dall'etichetta giapponese Venus Records, Jazz Nocturne vede al fianco di Lee Konitz e del suo magico sax contralto il pianista Kenny Barron, il contrabbassista James Genus e il batterista Kenny Washington.
Lee Konitz, sax contralto; Kenny Barron, pianoforte; James Genus, contrabbasso; Kenny Washington, batteria
Lato A
You'd Be So Nice To Come Home To
Alone Together
My Funny Valentine
Lato B
Misty
Body And Soul
In A Sentimental Mood
16 altri prodotti nella stessa categoria:
arrow_upward